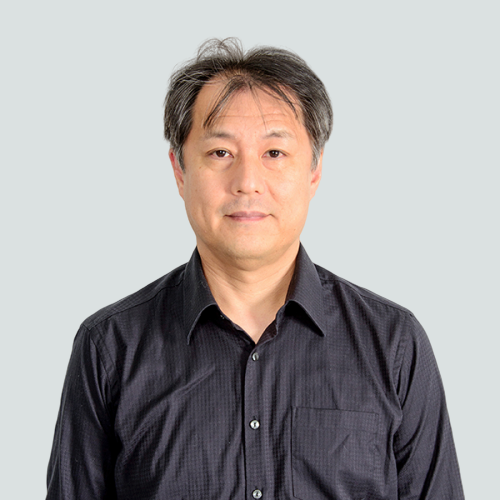 WATANABE Shiro Associate Professor
AffiliationLaboratory of Nutritional Biochemistry, Section of Host Defences, Division of Bioscience, Department of Research and Development
Research fieldsBiochemistry of Lipids
Campus careerPh.D. (Pharmaceutical Sciences)
Education
Graduate school of Nagoya City University
Job career
1992-1999 Nagoya City University
1999-present University of Toyama
Research theme
Outline of the research
Our goal is to elucidate the mechanism by which natural medicines exert the beneficial effects on various diseases through the analysis of lipid metabolism.
Paper
Watanabe S, Fujita K.: Dietary Hyodeoxycholic Acid Exerts Hypolipidemic Effects by Reducing Farnesoid X Receptor Antagonist Bile Acids in Mouse Enterohepatic
Tissues. Lipids, 49:963-973, 2014
Watanabe S., Fujita K., Tsuneyama K., NoseM.: Changes in liver lipidomics associated with sodium cholate-induced liver injury and its prevention by boiogito, a Japanese herbal medicine, in mice. Trad Kampo Med, 3: 9-19, 2015.
Fujita K., Iguchi Y., Une M., Watanabe S.: Ursodeoxycholic acid suppresses lipogenesis in mouse liver: Possible role of the decrease in β-muricholic acid, a farnesoid X receptor antagonist. Lipids 52. 335-344, 2017.
Watanabe S., Fujita K., Nishida T., Imura J.: Ameliorative effect of animal bile preparations on dextran sulfate sodium-induced colitis in mice. Trad Kampo Med, 5: 67-74, 2018.
Watanabe S., Chen Z., Fujita K.: Boiogito prevents dietary lithocholic acid (LCA)-induced cholestatic liver injury through the suppression of intestinal LCA absorption. Trad Kampo Med, 6, 71-78, 2019
keyword
Fatty acid ,Bile acid,omega3