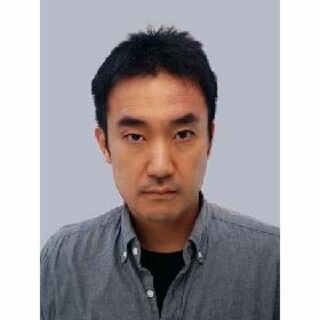 Sasaki So-ichiro Assistant Professor
Sasaki So-ichiro
AffiliationLaboratory of Cancer Biology and Immunology, Section of Host Defences, Division of Bioscience, Department of Research and Development
Research fieldsCancer Biology
Campus careerPh.D.
Education
2002, March Toho University, Faculty of Sciences
2004, March Toho University, Graduate school of Sciences, MS
2008, September Toho University, Graduate school of Sciences, Ph.D.
Job career
2002, April Tomy digital biology,Engineering and Logistics
2010, April Kanazawa University, Cancer research institute, Postdocoral Fellow
2015, September Kanazawa University, Cancer research institute, Assistant Professor
2021, April University of Toyama, Institute of Natural Medicine, Assistant Professor
Research theme
Outline of the research
In addition to surgical treatment, chemotherapy, and radiotherapy, cancer immunotherapy using immune checkpoint inhibitors and other drugs has recently been highly effective in treating cancer. On the other hand, the development of new treatment methods is still desired for some cancers, such as bone metastatic tumors. Therefore, we aim to develop a new cancer therapy that incorporates a strategy to control the cancer microenvironment in metastatic sites, which is constructed by non-cancer cells such as immune cells, by means of drugs.
Thoughts on research
The Greatest Teacher, Failure is.
Paper
Zhang Di, Iwabuchi S, Baba T, Hashimoto S, Mukaida N, Sasaki SI. Involvement of a Transcription factor, Nfe2, in Breast Cancer Metastasis to Bone. Cancers 2020, 12, 3003; doi:10.3390/cancers12103003.
Sasaki S, Baba T, Nishimura T, Hayakawa Y, Hashimoto S, Gotoh N, Mukaida N. Essential roles of the interaction between cancer cell-derived chemokine, CCL4, and intra-bone CCR5-expressing fibroblasts in breast cancer bone metastasis. Cancer Lett. 2016 Aug 1;378(1):23-32. doi: 10.1016/j.canlet.2016.05.005.
Sasaki S, Baba T, Shinagawa K, Matsushima K, Mukaida N. Crucial Involvement of the CCL3-CCR5 axis-mediated fibroblast accumulation in colitis-associated carcinogenesis in mice. Int J Cancer. 135(6): 1297-1306, 2014. doi: 10.1002/ijc.28779.
keyword
Cancer, Metastasis, Inflammation, Immunology