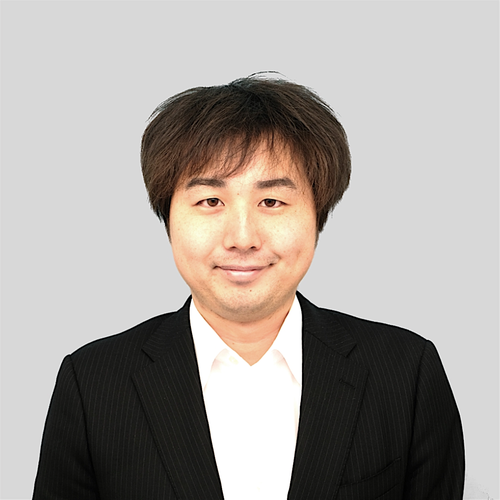 SUSUKIDA Takeshi Assistant Professor
SUSUKIDA Takeshi
AffiliationLaboratory of Cancer Biology and Immunology, Section of Host Defences, Division of Bioscience, Department of Research and Development
Research fieldsCancer Immunology, Toxicology
Campus careerPh.D.(Pharmacy)
Education
2009 April - 2013 March, Chiba University, Faculty of Pharmaceutical Sciences
2013 April - 2015 March, Chiba University, Graduate School of Pharmaceutical Sciences, M.Sc Course
2015 April - 2019 March, Chiba University, Graduate School of Pharmaceutical Sciences, Ph.D. Course
Job career
2017 April - 2019 March, Japan Society for the Promotion of Science, Research Fellow (DC2)
2019 April - 2020 March, Japan Society for the Promotion of Science, Overseas Research Fellow (University of Alberta, Canada)
2020 April - present, University of Toyama, Institute of Natural Medicine, Assistant Professor
Research theme
Outline of the research
My research theme is based on the question, "How does the immune-system in our body work for the disease control?". In particular, the immune system are deeply involved in cancer biology. In fact, cancer immunotherapy was recently established as a powerful way to treat cancer, however, there still have a disadvantage to overcome unless the treatment is truly effective to all cancer patients. Currently, I aim to develop a novel strategy for cancer immunothrapy by using a drug which will regulates immune system.
Thoughts on research
In my opinion, research is not a one-man play but team play to achieve good results.
One for all, All for one.
Paper
Susukida T, Aoki S, Shirayanagi T, Yamada Y, Kuwahara S, Ito K. HLA transgenic mice: application in reproducing idiosyncratic drug toxicity. Drug Metab Rev. 52(4): 540-567, (2020)
Susukida T, Aoki S, Kogo K, Fujimori S, Song B, Liu C, Sekine S, Ito K. Evaluation of immune-mediated idiosyncratic drug toxicity using chimeric HLA transgenic mice. Arch Toxicol. 92(3): 1177-1188, (2018)
Susukida T, Sekine S, Nozaki M, Tokizono M, Oizumi K, Horie T, Ito K. Establishment of a Drug-Induced, Bile Acid-Dependent Hepatotoxicity Model Using HepaRG Cells. J Pharm Sci. 105(4): 1550-60, (2016)
Susukida T, Sekine S, Nozaki M, Tokizono M, Ito K. Prediction of the Clinical Risk of Drug-Induced Cholestatic Liver Injury Using an In Vitro Sandwich Cultured Hepatocyte Assay. Drug Metab Dispos. 43(11): 1760-8, (2015)
Susukida T, Sekine S, Ogimura E, Aoki S, Oizumi K, Horie T, Ito K. Basal efflux of bile acids contributes to drug-induced bile acid-dependent hepatocyte toxicity in rat sandwich-cultured hepatocytes. Toxicol In Vitro. 29(7): 1454-63, (2015)
keyword
Cancer, Immunology, HLA, T cell, Idiosyncratic Drug Toxicity